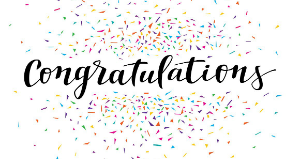 Congratulations to everyone who crossed the stage this October in St Louis, and most especially to the members of Harmony Heartland Region 4.  We are so very proud of you!
2019 Sweet Adelines International Quartet Placements
#1 - ClassRing
#5 - Tenacious
#7 - Glamour
#9 - The Ladies
#18 - Infinity
2019 Sweet Adelines International Chorus Placements
#9 - Metro Nashville Chorus
#21 - Pride of Kentucky Chorus
Metro Nashville Chorus was also honored with the Harmony Achievement Award!
The following members of HHR4 were recognized for their longevity accomplishments: 50 Year Members Marianna Keithley, Rita Mitchell, and Bev Miller.
The SAI Songwriting Contest First Place in the Melody and Lyrics Division was won by HHR4 member Jennifer Palus.